UCRYO EMS Fitness Training delivers a high intensity training session in just 20 minutes. Our training sesisons are high intensity workouts that help you lose weight, tone your body, reduce cellulite and improve your endurance in less time.
Weight Loss & Body Toning
Electro-fitness is great for people who want to lose weight, reduce cellulite and tone up body muscles. It will help you gain muscular mass, improve strength and endurance.
Cellulite Reduction & Toning
By combining conventional training with electro-muscle stimulation, EMS at UCRYO helps you get rid of cellulite faster and tones your body, while reducing fluid retention.
Better results in less time
One EMS workout at UCRYO is equal to a 90-minute high-intensity conventional workout or a personal training session! It saves time, and can be easily fit into your weekly routine.
Wireless & Personal
UCRYO EMS gives you an opportunity to train in small groups or independently with our fitness trainers. There are no limits, only fun, efficiency and a totally wireless training session!
Book your treatment Today & join our wellness community!
Get one month of Hydromassage for free with any package above AED 1500!
Achieve more in less time
A normal gym session will only use about 40 – 70% of your physical potential. In contrast, a typical EMS session at UCRYO equals to about 90 minutes of a high intensity workout. A single training sessions with our fitness professionals will use about 90% of your physical potential. Achieve more in less time and turn your workout into a high-intensity workout. Improve wellbeing, lose weight, tone your body at UCRYO EMS Fitness Studio.
EMS fitness training sessions at UCRYO are high intensity workout sessions that help you lose weight in less time. Our workouts result in a higher level of metabolic activity, meaning that you continue to lose weight even after your workout! UCRYO EMS session delivers electrical stimulation to your muscles. This results in a more intense workout and increases muscle mass. First changes can be seen after just a few sessions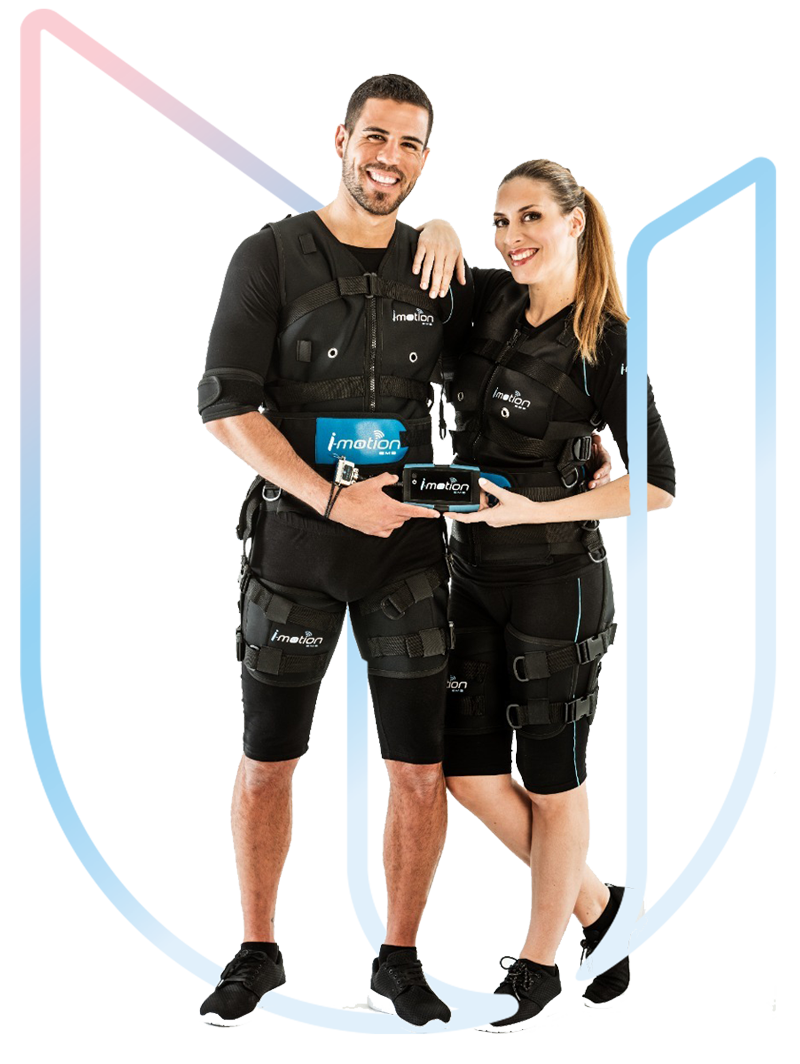 Personalised and Affordable EMS Training
EMS fitness training at UCRYO is an affordable way to enjoy a personal workout in a small group and under a complete guidance of a fitness professional. Our EMS sessions are fun, personal and easy to follow. We provide you with a true experience of a personalised workout in less time, and with better results.